Japanese tableware and Japan Kutani
Created with local soil and ingredients by local craftsmen in each region of Japan, Japanese tableware has its own story and history, as well as differences in technique and appearance. These traditions have evolved over time, as they have been passed down from generation to generation, incorporating the atmosphere of each era it has gone through.
You can feel the difference in expression in each of the vessels handcrafted by artisans - this is the characteristic and charm of hand-made dishes.
Most Japanese tableware is made of pottery whilst most Western tableware is made of porcelain, but Kutani were has both pottery and porcelain. Kutani ware is highly artistic and is often used as a gift, known worldwide as "Japan Kutani" after the Vienna World Exposition in 1873.
Japanese tableware is an art filled with craftsmen's passions, but is also a tool that supports our daily lives. We hope that you will be able to see their beauty as an accomplished tool and enjoy the story behind the dishes.
Harmony with the Characteristics of Japanese Tableware
Western dinnerware is often handled as a set of the same brand with different size combinations to create a unified look. The whiteness of Western tableware serves as a canvas on which to paint a picture with ingredients and sauces.
On the other hand, Japanese tableware is based on the harmony of different colors, patterns, and materials, and there is the pleasure in choosing dishes that match both your mood and cuisine.
Japanese food is proud of its aesthetic sense of enjoying the four seasons. Tablewares are the key to expressing the seasons and colors, bringing depth to the meals. Another characteristic of Japanese tableware is that the dishes complement each other and bring harmony to the table as a whole.
Some Japanese tableware has a different inner and outer color in order to enjoy both sides, as you see the inside of the tableware when you hold it in your hand.
Japanese tableware comes in a variety of rustic and diverse shapes. There is no set depth or size of the dish, and the shape of the bowl is tailored to the dish. This is because they reflect the Japanese food culture in which a wide variety of foods - such as rice, vegetables, meat and fish - are prepared in a variety of ways, whether they are similar, fried or steamed.
There's a lot of fun in choosing and collecting your favorite Japanese tableware, allowing creation in your own view of the universe on the table.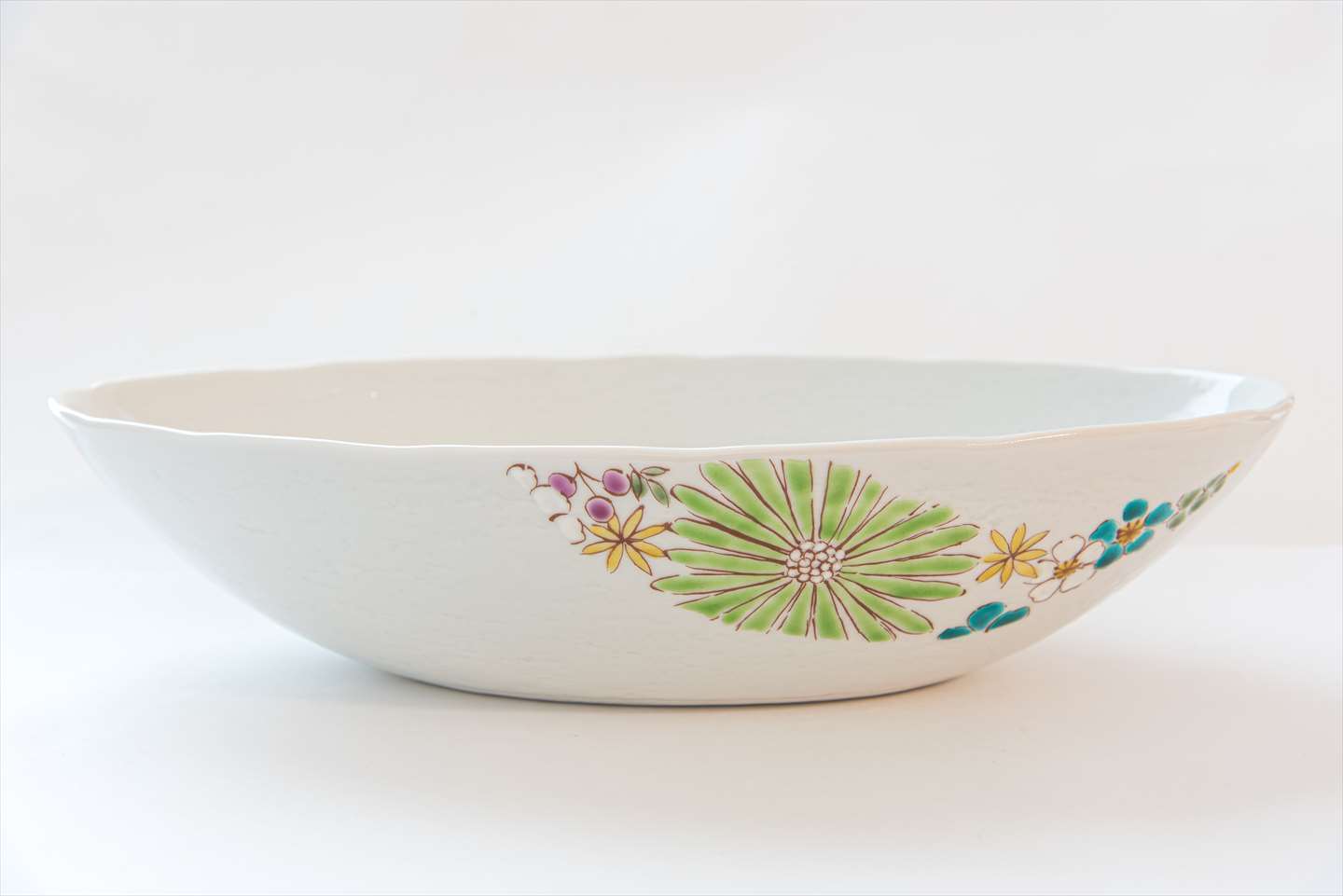 The Basic Combination of Japanese Tableware
There is a saying in Japanese food: Ichiju-Issai - "one soup and one side dish". It is a combination of a bowl of rice (the staple food), a bowl of soup (miso soup, etc.), and a plate to hold the side dish. The term Ichiju-Issai was originally used to describe a simple meal, but it is now attracting attention as a combination that helps prevent overeating while ensuring the necessary nutritional balance. The French famous agronomist Joseph Kratzman described it as "the ideal dietary form" from a nutritional point of view.
In Honzen and Kaiseki cuisine, there is a concept of Ichiju-Sansai - "one soup and three main dishes". This includes raw food such as sashimi, simmered dishes and baked goods, and the enjoyment of color in the dishes is emphasized.
In modern times, this concept is not necessarily confined to this concept, but is freely combined according to the content and mood of the dish.
It is rational to eat with a single platter, but it may be a hint to enrich your life by using your favorite small – medium potteries intentionally, and enjoying its diverse colors and harmony.
The pattern-like cracks in the surface of ceramics are called penetration. Basically, pottery is made by pouring glaze over a base material and firing it in a kiln. The glaze melts and forms a glass-like layer that covers the bare metal. After the firing, the temperature of the pottery drops and the glaze shrinks at different rates, causing the glaze to harden in a state of cracks - this is called "penetration". The cracks are not caused by cracks in the glaze, so there is no possibility of leaking or cracking.
There is also "aging penetration", which occurs naturally as the pottery is used for a long time. This is caused by the expansion of the clay as the tableware warms up with hot food. The color of the oil and food will stain the penetration, and so the appearance of the vessel will change over time, which is considered the characteristic of hand-made tablewares; this is similar to the feeling of leather products or jeans changing gradually after long years of use.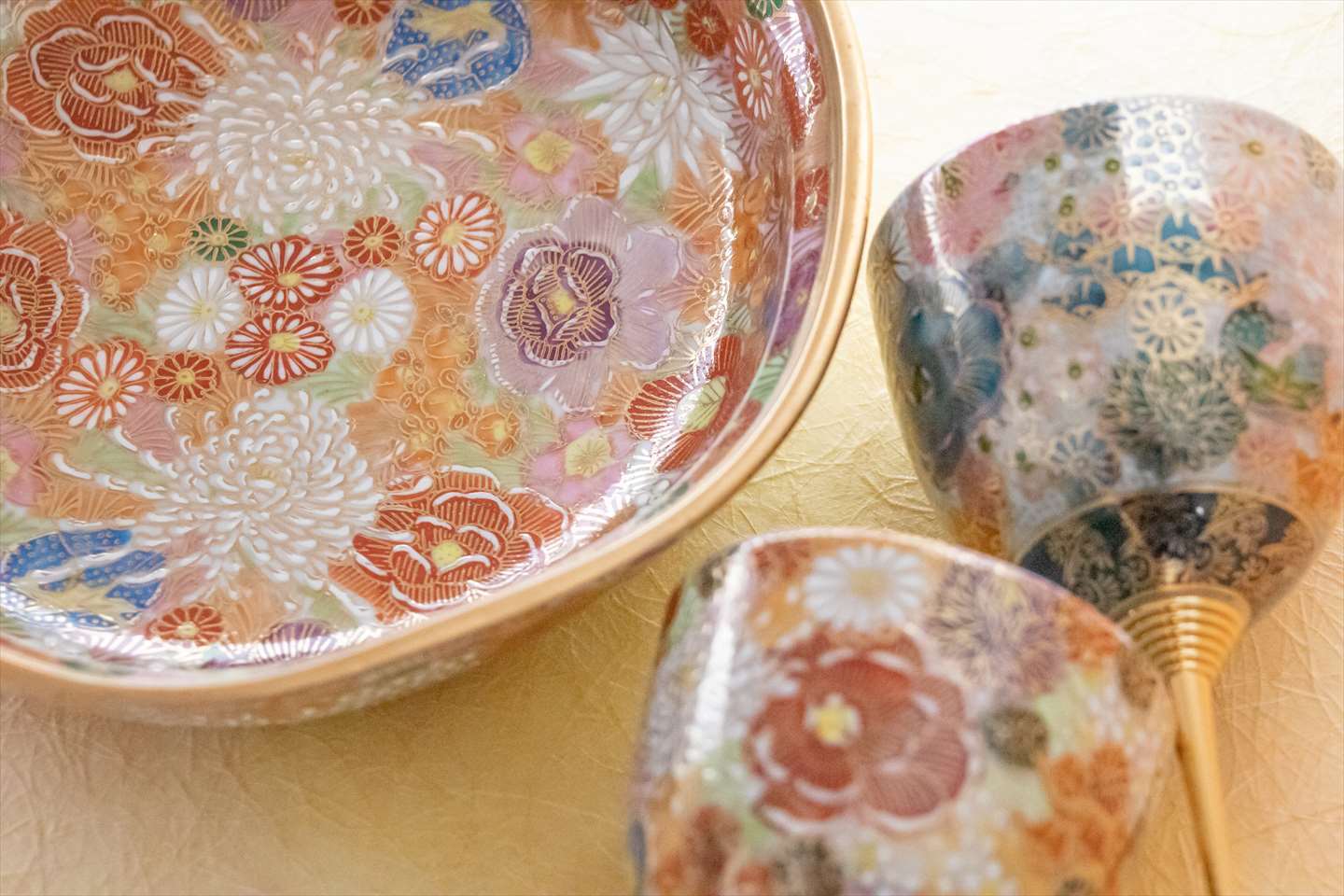 Products are made to be used in daily life, so there is no need to be overly sensitive, but here are some tips on how to take care of your favorite dishes so that you can use them for a long time.